It's getting so I need almost daily doses of this awesome to counteract the stress.
I missed a fabulous sounding show on Friday due to the poverty :( It cut me up so bad I had to book a weekend in Sydney when Shaunus is presenting the music of John Williams at the Opera House. I'm going to become homeless then die, I think. But I'll wait until after the weekend in Sydney.
a question from the law and order speical.
"true or false, in a special aired on April fools day 2003 for more than half the episode the part of Inspector Rex was played by a cat."
a picture from the Wizard of Oz special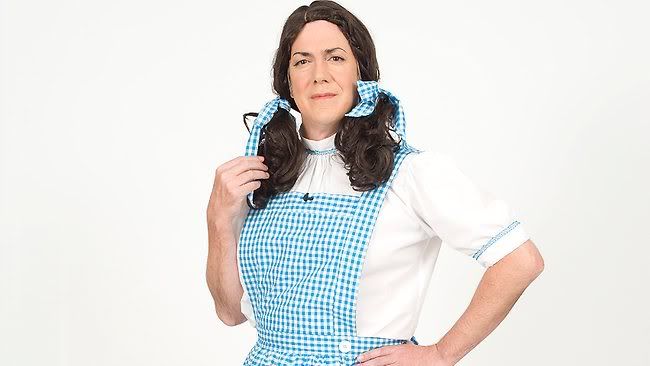 They started the second block of filmings last week, I stayed for both episodes, and hope to do the same this week. One was a law and order special, they were all dressed as tv cops - Josh was Mr Plod :) and Shaun! SHAUN was Fraser from Due South :-O)) Stewart the meercat popped up with a little white coat as Diefenbaker xoxo